Two Scrapbook Friends is hosting an Online Superbowl Weekend Crop this weekend with a bunch of fun challenges.
I completed one challenge tonight by creating a card in Green Bay Packers colours of yellow and green: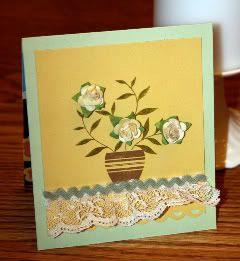 Of course the yellow and green I used are much more muted, lol.
And if you're interested, check out more about the online crop
here
.