I created a couple of valentine decorations inspired by images I've seen around the internet.
Paper hearts under glass:
And an easy heart garland: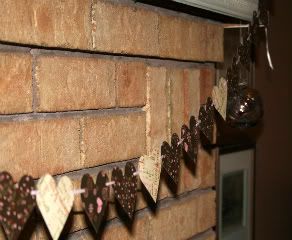 Simply string paper hearts on ribbon or twine and voila!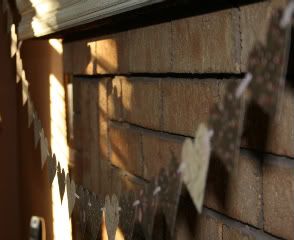 Thanks for stopping by!
PS: Check out my giveaway
here
I'm up to 105 followers!Thanks all!