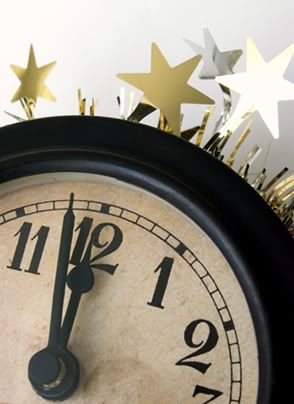 The eve of the new year has many of us considering what has happened over the past year and what resolutions to make for the upcoming year. These were my resolutions for 2008:
...there's nothing like a fresh new year,like freshly fallen snow undisturbed by any footprints, to consider what's important and resolve to make a new start. Really, if you don't take advantage of a unmarred new year to make some resolutions for change, when can you?So here they are, in print:

Eat more healthfully(and lose weight in the process).

Go to Curves at least two times per week(I've gone twice since Christmas!).

Add journalling and file my scrapbook pages as I go rather than letting them pile up(this means clearing the back log from 2007!).

And that's it, if I keep my resolutions to a manageable three, I'll be able to stick to them right?
And I am happy to say that I was able to stick to 2 out of the three.........
Yes, I now have a back log of scrapbook pages from 2007 and 2008 to journal and file!
I'll be back tomorrow to post my resolutions for 2009.....hmmm, I wonder what the first one will be......

.......
Until then, I wish you all a happy New Year's Eve, may your celebrations be safe!